Performing Hypo-linguistics (2018 & 2019)

Exhibited at:
Silk Road: Portal to World Imagination, at Xi'An Art Museum (2018)
Open Systems Salon, at Art Machines: International Symposium on Machine Learning and Art (2019)

The installation version of Performing Hypo-Linguistics comprise of a 3 channel video, as a projectable variation of the performative version of the work shown below. The two interlocutors of this piece weave their interreacting brainwave signals into an intimate, yet arbitrary, closed circuit loop. In it, Minka Stoyanova generates the soundscape based on her reaction to the visuals triggered by Lisa Park SoYoung, whose visuals are driven by her response to the sound that is effectuated by Minka's brainwaves. For more info on the work, please see the following post.
Performing Hypo-linguistics (2016)
Exhibited at:
International Symposium on Electronic Arts, 2016

Is there a potential language below language? ...below consciousness? ...beyond the sign? What are the post/para-human potentials for language beyond linguistic signification, below the level of consciousness? What can the subconscious communicate, and what might such communication look like?

Performing Hypo-linguistics considers these questions through its proposition of a technologically mediated, cyborg communication and collaboration system. In this system, traditional linguistic concepts, objects, and materialities are impossible to relay. Furthermore, neither performer can enact conscious control of the system. Thus, each performer must rely on the instinctive reactions of their subconscious state to provide ambiguous, but instantaneous feedback to the other. Hence, the system proposes a communicative feedback loop beyond (and below, more visceral than) the consciously mediated realm of linguistic representation.
Reverberation (2015)
Exhibited at:
noise=noise at XXX Gallery, Hong Kong (7 Aug 2015)

Reverberation is a VJ-ing mechanism that renders the brainwaves of the artist reacting to the sound generated by the noise performer, Rainsex. The visual rendering of the artist's spontaneous reaction to the improvised soundscape creates an immersive environment that encapsulates the audience within the sound-visual loop created through the artist's brain as interface.
Bedtime Story (a modern fable)(2015)
Exhibited at:
Open Sky Campus, on International Commerce Center (ICC), Hong Kong

The happy and well-trained character Chitti explores the paradox that lies between shared moral values and the reality of the rapid and systemized urban lives, in which the ever increasing pace and expectations inevitably knock our values off-center. Is it the system, or is it the raw survival instinct embedded in us that keeps us tirelessly spinning the wheel of life?

Bedtime Story (a modern fable) is a short animation made on Cinema 4D for the ICC building facade. You can also watch the original animation footage designed to fit this unusual vertical format of the building, here. More information on Open Sky Project, Open Sky Campus, and Open Sky Gallery can be found here.
noise_by_us (2014)
Noise_by_us is a collective sound making tool that is reduced to its basic elements. Built with Arduino, Processing, and MAX MSP, DIY instruments are presented with the stand-alone software interface for impromptu sound-making for a group of three or more. Interlocutors can claim an instrument each, toggle between various MIDI instruments it offers, adjust the volume of their input, and make music together, afterwhich the recording of this relation building session can be received via email.

The key idea of the piece is for each interlocutor to start observing their own social mannerisms and rules of engagement that are silently in action as they focus on creating music with one another. As rational delineation and deliberations are but one part of our complex reality, Noise_by_us creates an occasion for its participants to start taking notice of the invisible, unspoken, and pre-conscious layers of our social selves.
noise_between_us (2014)
Noise_between_us is a participatory performance and media installation, built as a space and a mechanism that facilitates unspoken conversations and play between one human being and another. The main ingredients of this piece are the pre-conscious, physiological signals we emit as a basic signs of living, as well as the relationships we weave into existence through every minute collaborative gestures we make.

One simply needs to enter the dome, grab a heartbeat instrument to generate shapes and sounds that correspond to their own pulses. Participants can also modulate the audio output by changing the instrument, pitch or the volume of their sonic contribution. Such dynamics facilitate playful interactions between participants as they share and mix the electronic representations of their heartbeats with one another. Brainwave sensors and air piano instrument also allows for anyone to join in, to add to this impromptu performance. On the projection console, the visual representations of the intermingling heartbeats are woven together and amassed into rotating, concentric circles, and the invisible exchange of the energy between one person and another becomes articulated into light.

Noise_between_us renders into focus, the invisible symbiosis of intermingling subjectivities that define and expand one another through our everyday interactions. The live, audio-visual simulations of the intangible exchanges generate myriad possibilities of self-reflection as one watches oneself participate in this unusual game of play in an unusual space of conviviality.How does it feel to be immersed in the sound generated by a stranger's heartbeat? And where do we draw the line as to how much is too intimate to feel comfortable? Where does the intimacy end when you map a physiological pulse into the ones and zeroes?
HowAreWeDoing (2014)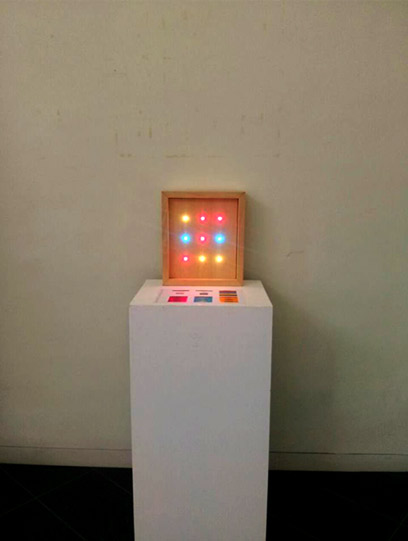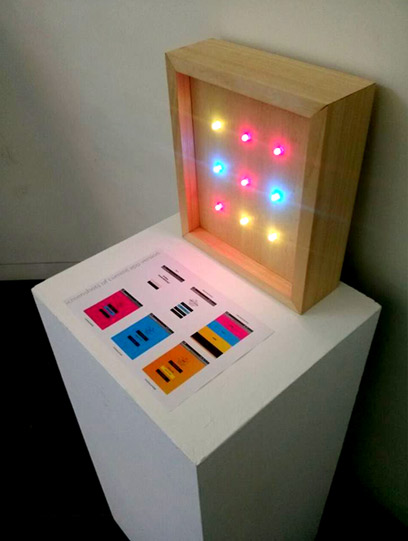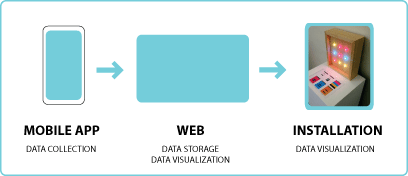 Customized frame + RGB LED + Mobile Application (Data collection)
HowAreWeDoing was conceived as a collective data gathering project and a visual exploration of contemporary work/life patterns across the world. The mobile application captures participants' real-time work/life status via their pre-configured geolocation, for personal reflection as well to contribute this data to an online database. As you can see above, the logged info is updated in real time and linked to respective LED lights, revealing a live aggregate data of all participants in one look.

A new iteration would expand this LED canvas to the scale of ten-thousand bulbs with contributors spanning across the globe, and mapped onto a wall, to create an orchestra of LED's whose movements are "composed" by human struggle to survive, to find meaning in life, and to compete amongst one another. Image above shows the prototype of the work exhibited in School of Creative Media, City University of Hong Kong in May 2014.
UNTITLED_2014 (2014)
Untitled_2014 is an experimental sound performance that is composed from the audiences' secrets received via SMS, along with my heartbeat captured through a glitchy heartbeat sensor.

The idea is to create a moment where a complex web of emotions can be created, up above in our individual mind spaces. Listening, imagining and wondering whose secret is being whispered each moment, a mixture of emotions echoes through each secret revealed. It is this experience of shared (yet not shared) secrets Untitled_2014 wishes to achieve.
Atmosphere (2013)
Exhibited at:
noise=noise at XXX Gallery, Hong Kong (7 Aug 2015)

Exhibited at:
Shanghai Prolight & Sound Fair, Shanghai, China
& Shenzhen China High-Tech Fair, Shenzhen, China

Atmosphere consists of a Dome, a Touch Console, and a database of short 3D animations created by MFA students at the School of Creative Media, under the supervision of artist Tobias Gremmler. The video above presents an exerpt of the 4 videos I created with Cinema 4D for these showcases.
TAT (Truth is At least True)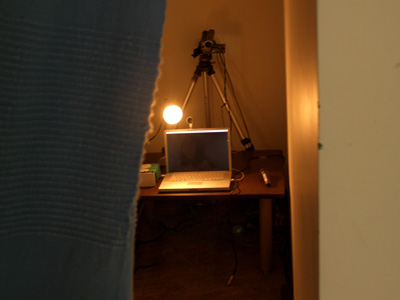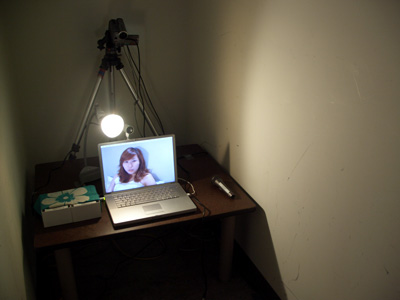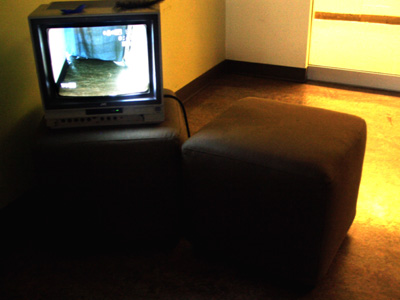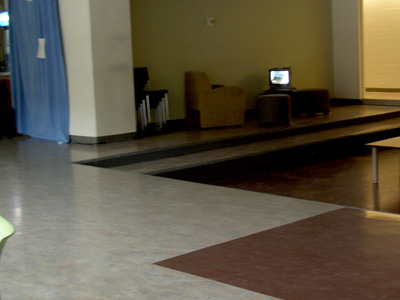 Exhibited at:
The Aesthetics of (In)Security: A Workshop on Security, Knowledge and Art, at the York Centre for International and Security Studies in 2006

TAT is an interactive video installation that invites participants to offer themselves as a subject for surveillance. When an interlocutor walks into the confessional booth, the video generates a random personal question for the viewer to answer. The video feed is broadcasted around the corner from the booth, whereas the participant can choose either to broadcast the audio that actually contains the secret, or to keep the mic disconnected. The essence of the work thus emerges in the complex internal argumentations triggered in the minds of the interlocutors, during and after their engagement with the work. To add to the irony of it all, every participant receives a Hershey's Kisses chocolate as a token of appreciation -!
TAT (Truth is At least True)
version 1 (2005)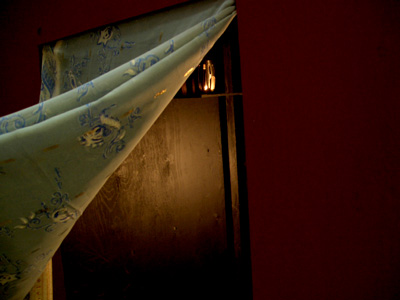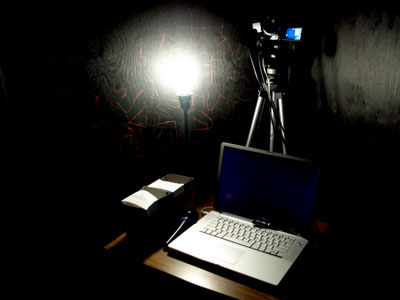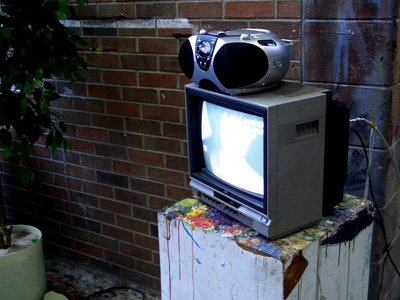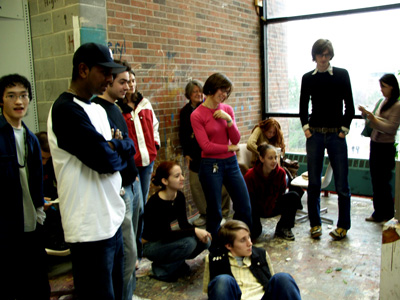 Exhibited at:
Centre for Fine Arts at York University (Toronto)

TAT v.1 is the original setup of TAT that uses a black wooden booth as a "confession box" - conjuring the aesthetics and connotations of religious practices alongside the concept of surveillance. While the idea described in the work above remains unchanged, interesting variations emerged in the way the work was installed at the faculty of Fine Arts, with the audience mostly being artists themselves. Such variations inspired me to create artworks that can actually collect data at different sites, as means to reveal the invisible but palpable impact of the site's context on any given work. This inclination continues to this day.
Talk to me (2003)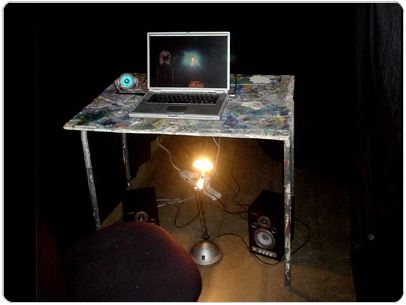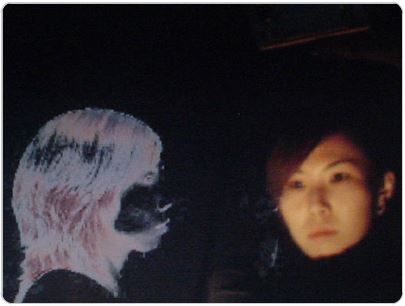 Exhibited at:
Centre for Fine Arts at York University (Toronto)
Talk to me is an interactive installation that gets triggered by the presence of a participant. Once they sit down, a ghostly figure approaches and caresses, kisses, and whispers into their ear, stirring up visceral and emotional reactions within. This intimate session lasts for three minutes.

As urban population continues to grow, we are pushed to co-inhabit in a closer-than-desired physical proximity to one another on a daily basis. In reaction to this overcrowding, our minds become ever distant in an attempt to filter out unnecessary interactions - we are amongst one another yet so alone.

So we go on into the virtual world - where one can control
and select the interactions we wish to have,
in the safety of our own space,
in the safety zone
behind the
screen.
Earlier works using mixed media (1990s-2000s)
early studies on human anatomy (pencil)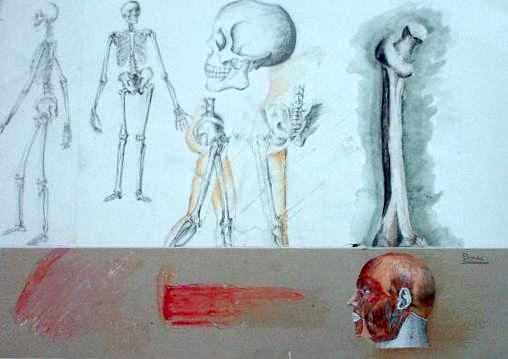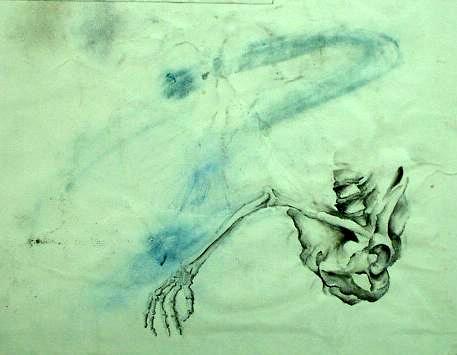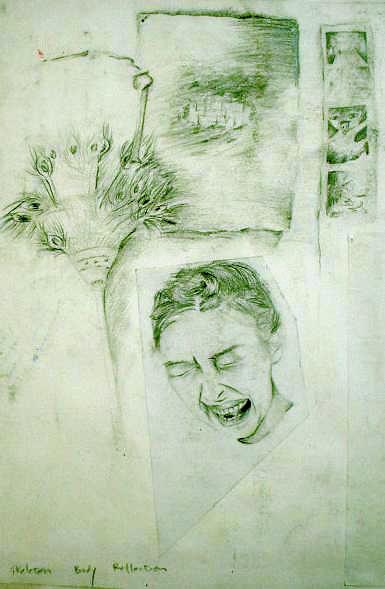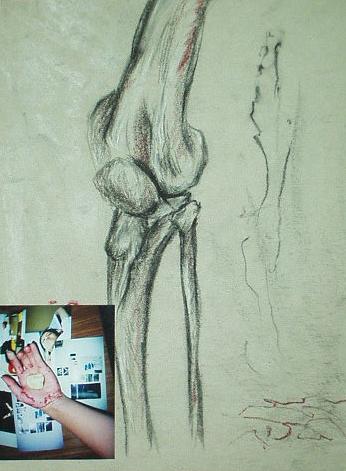 studies on textures (acrylic)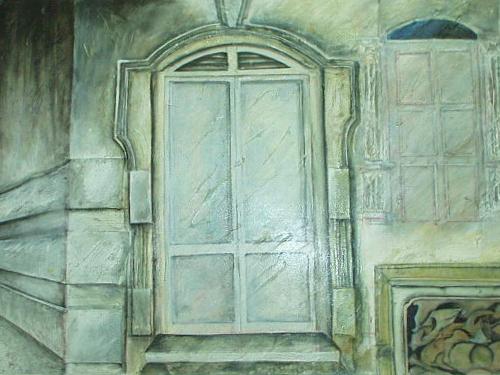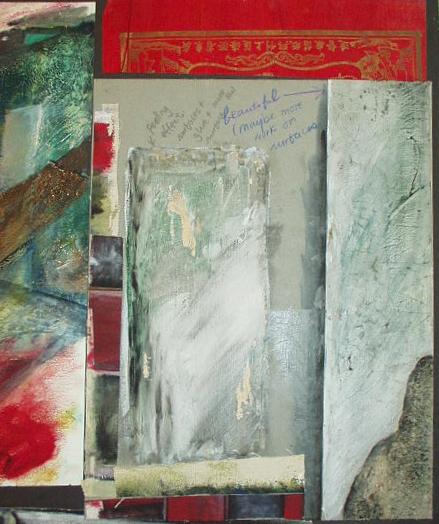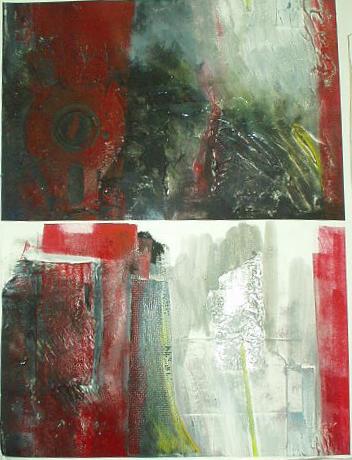 studies on identity with early photoshop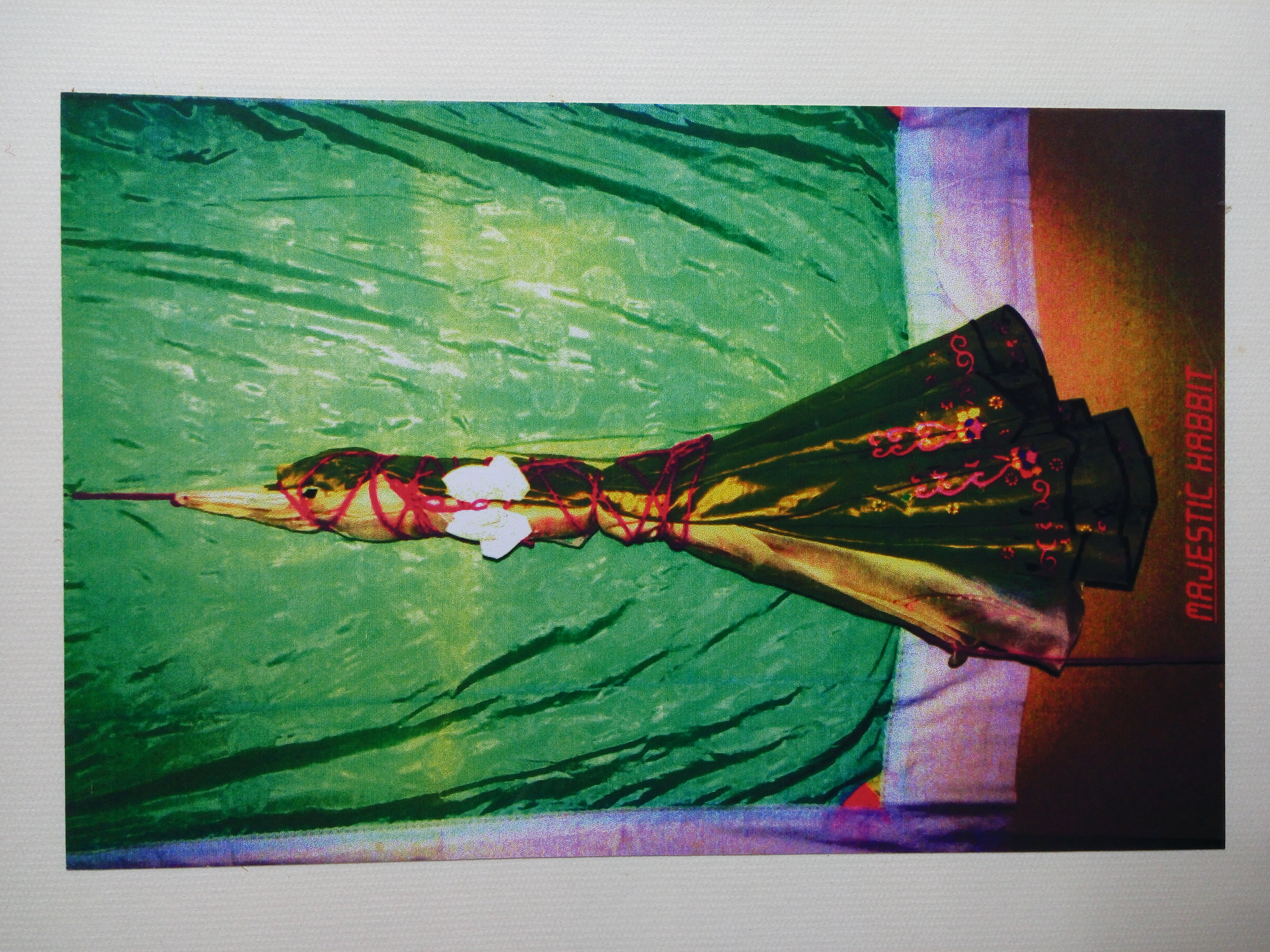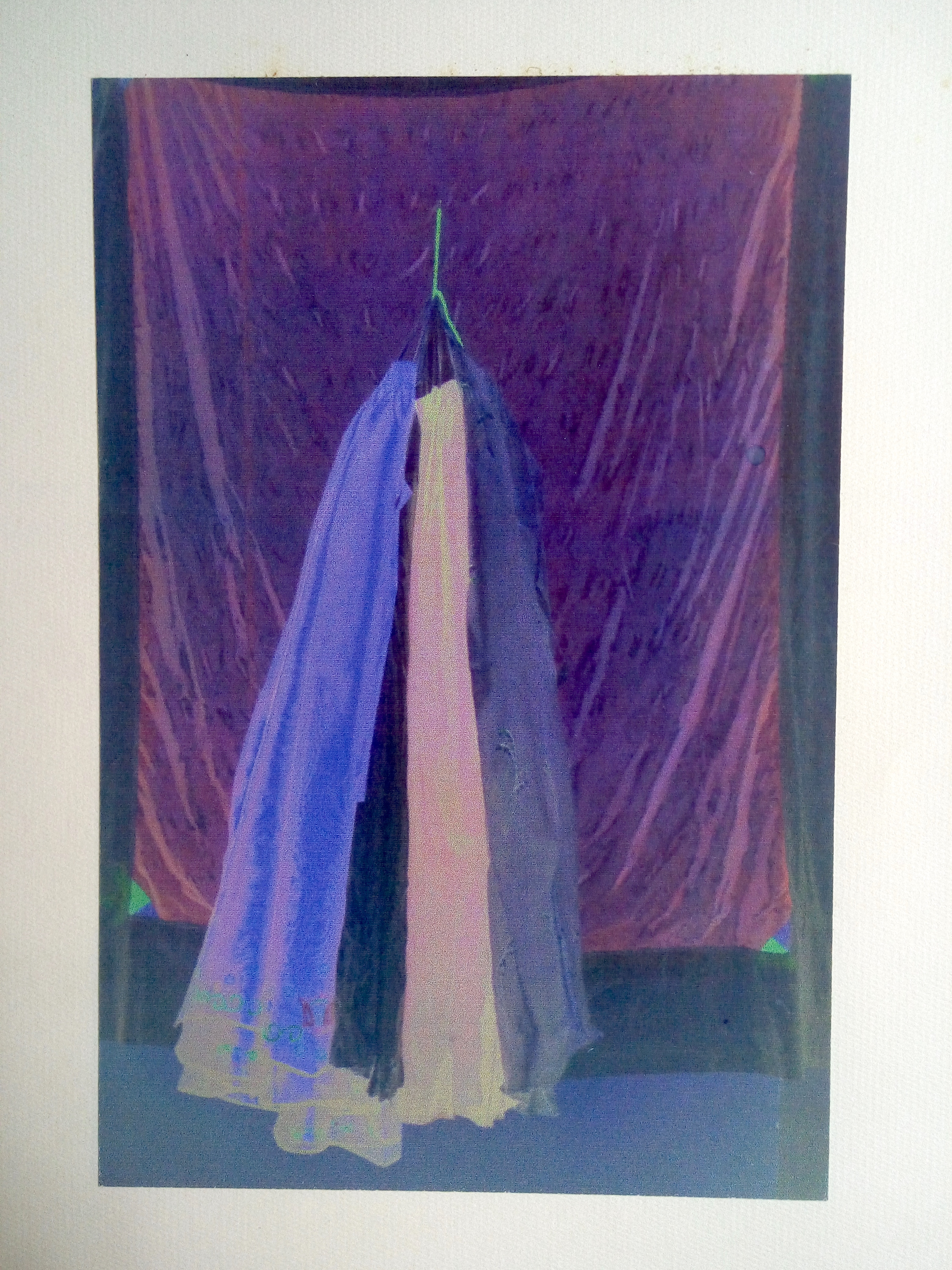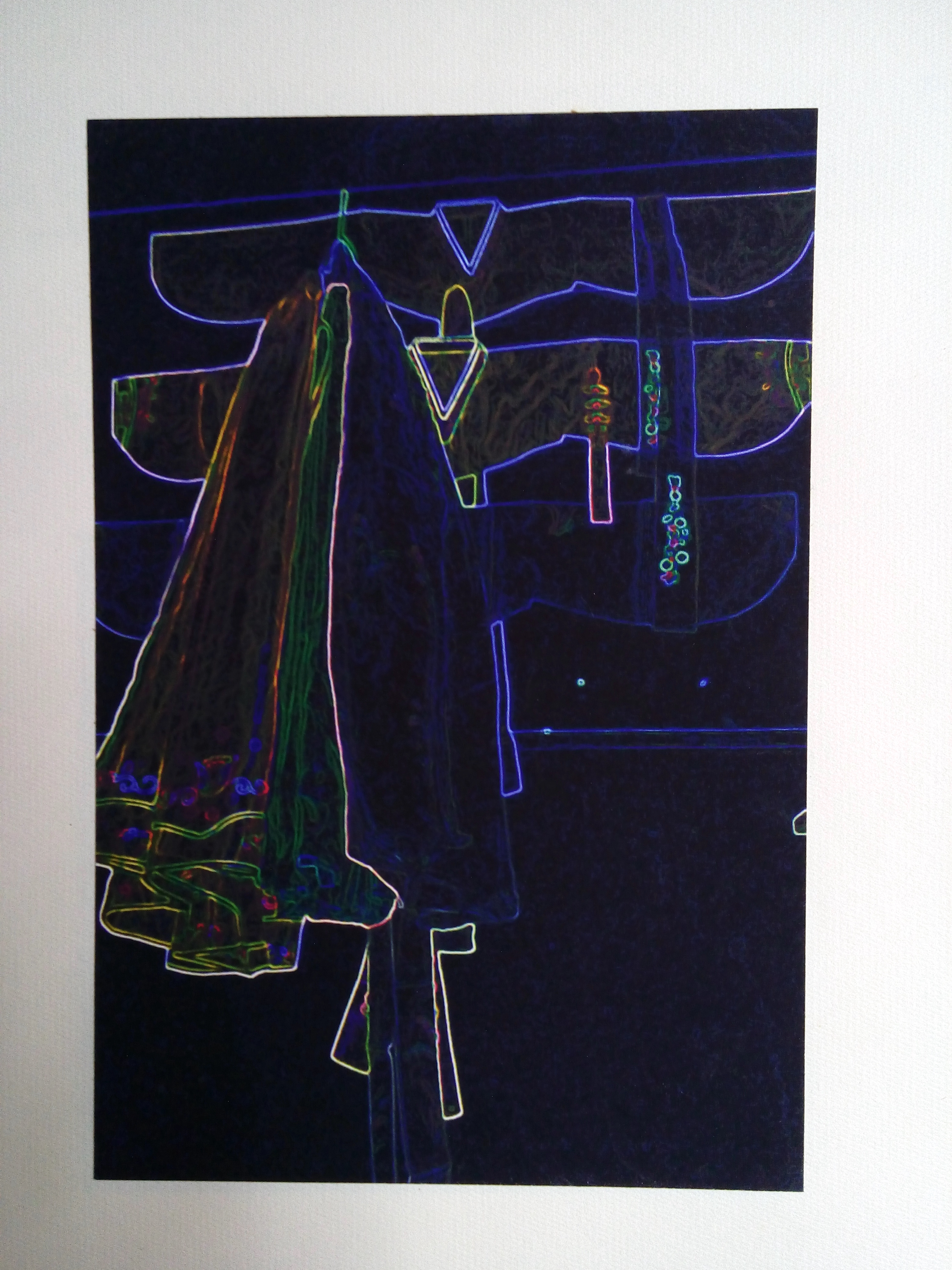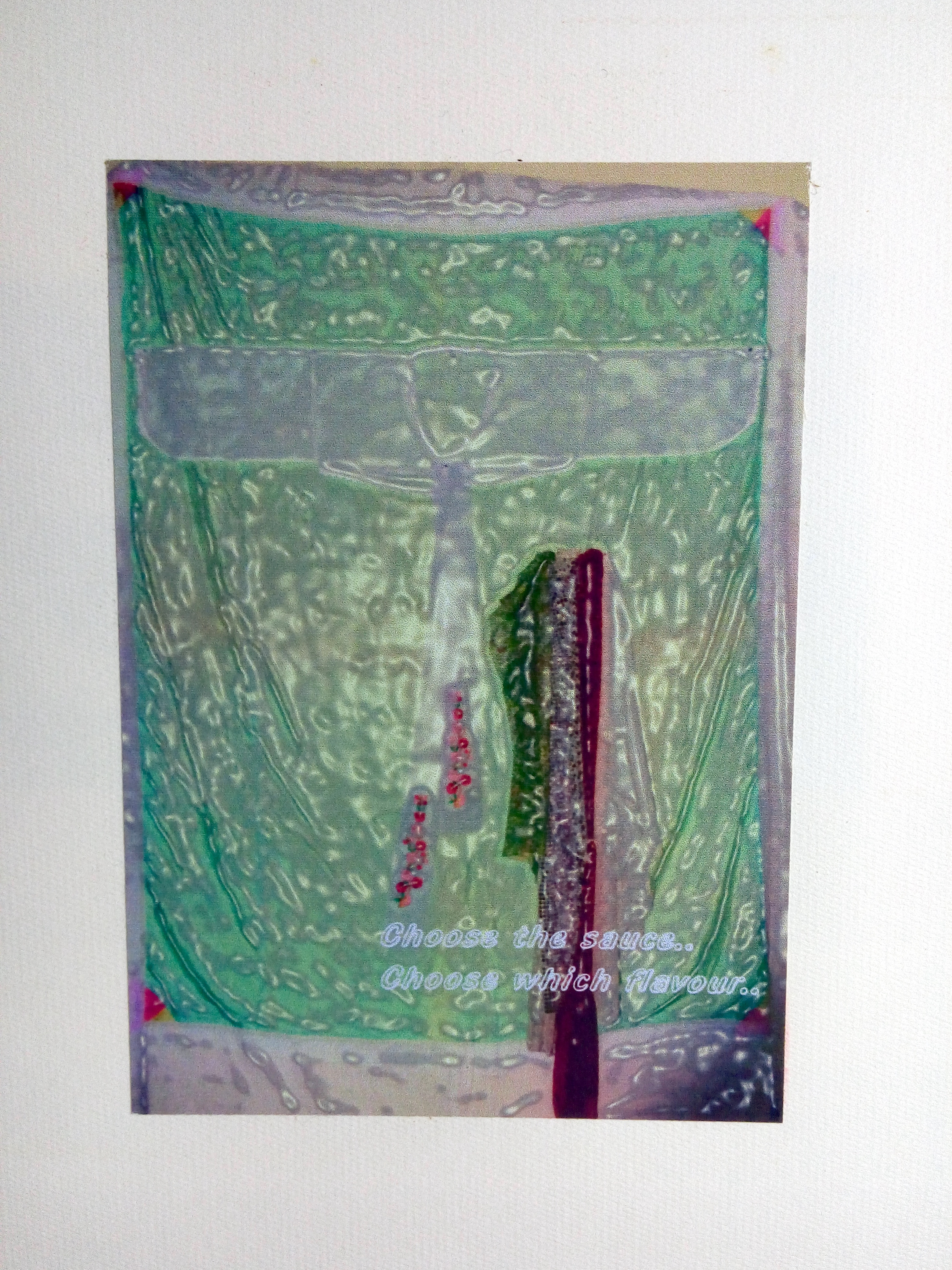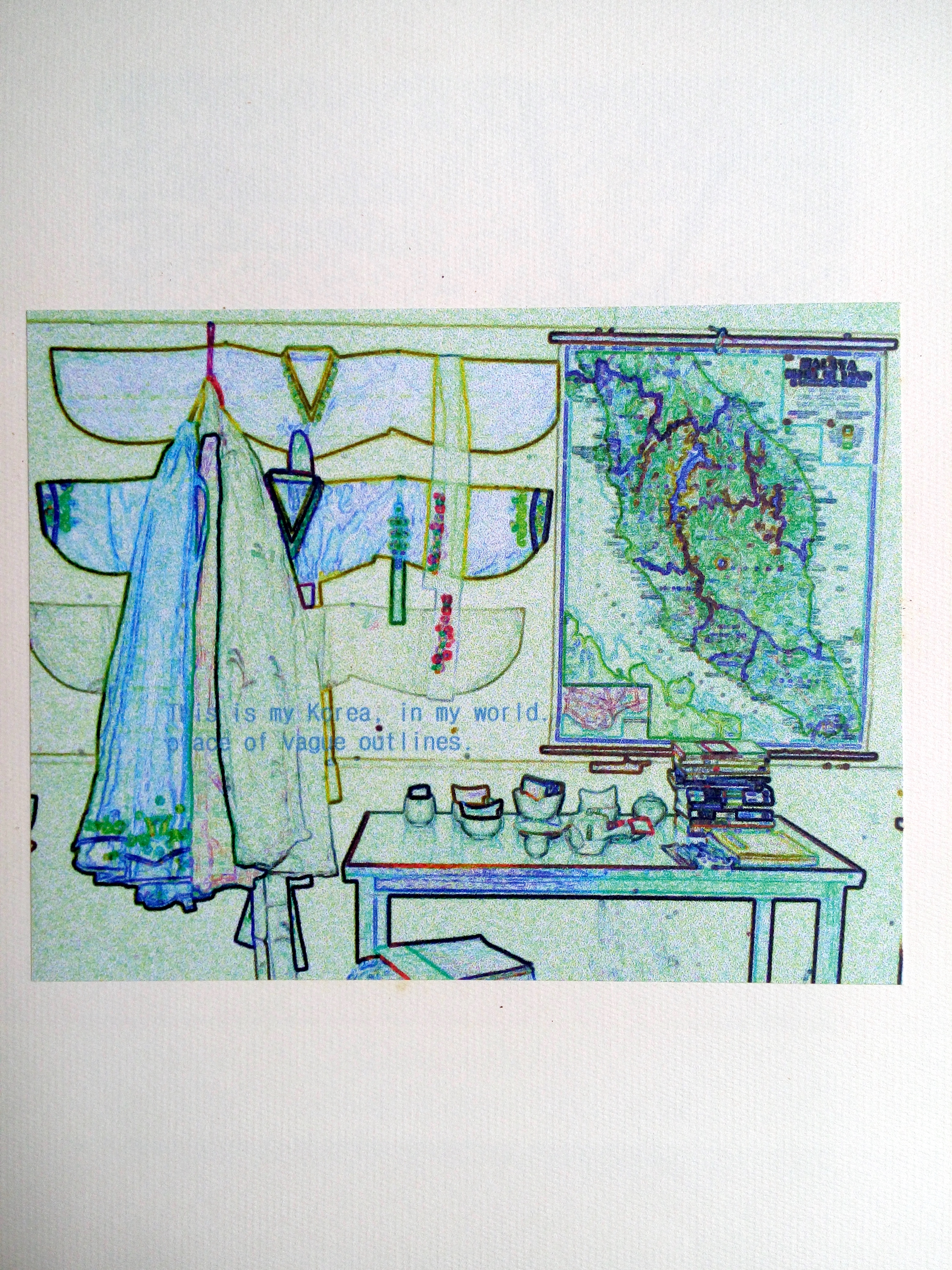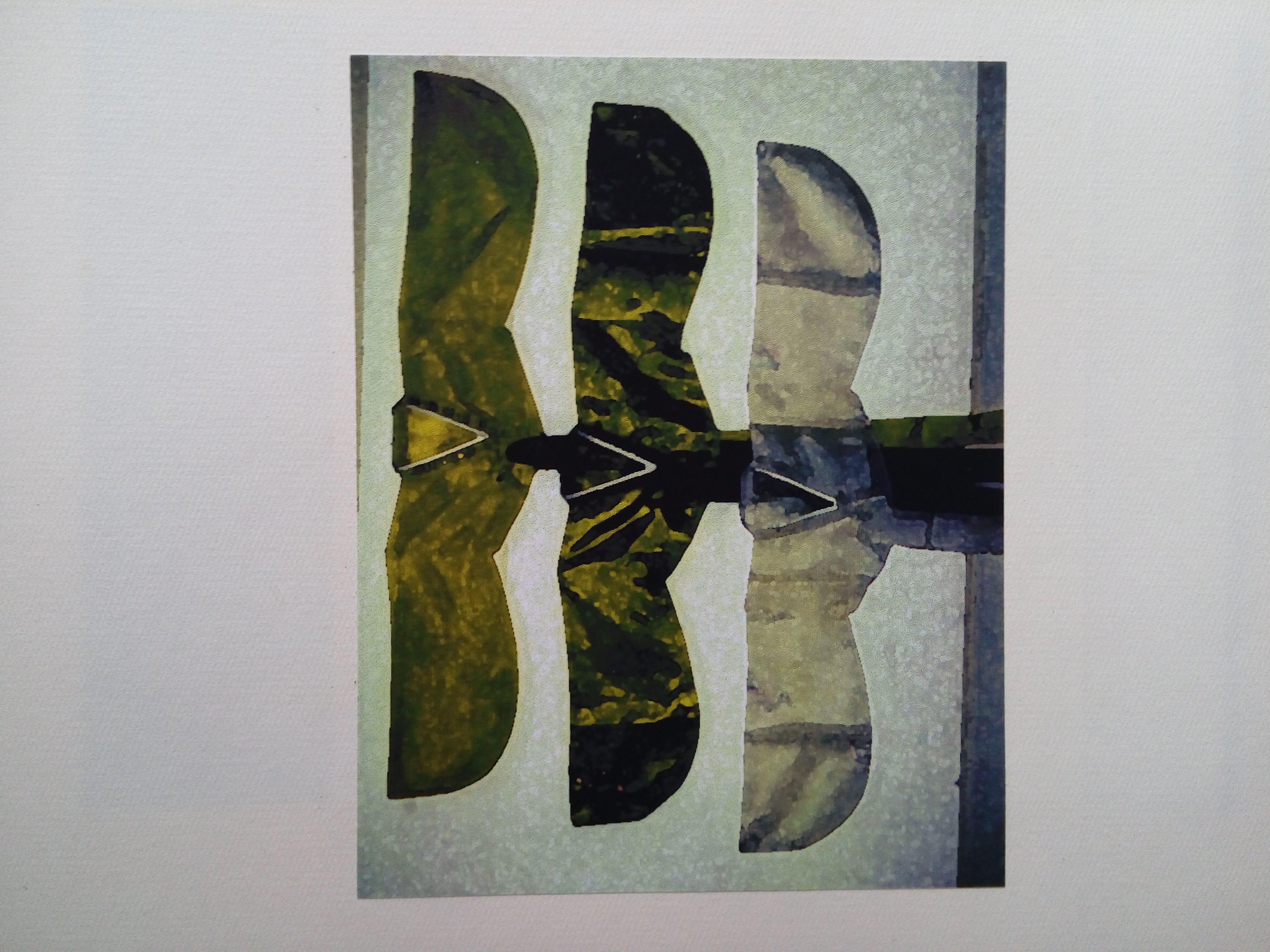 who numbered the cow